Solving the World's
Software Problems...
One
MicroSaaS

App at a Time.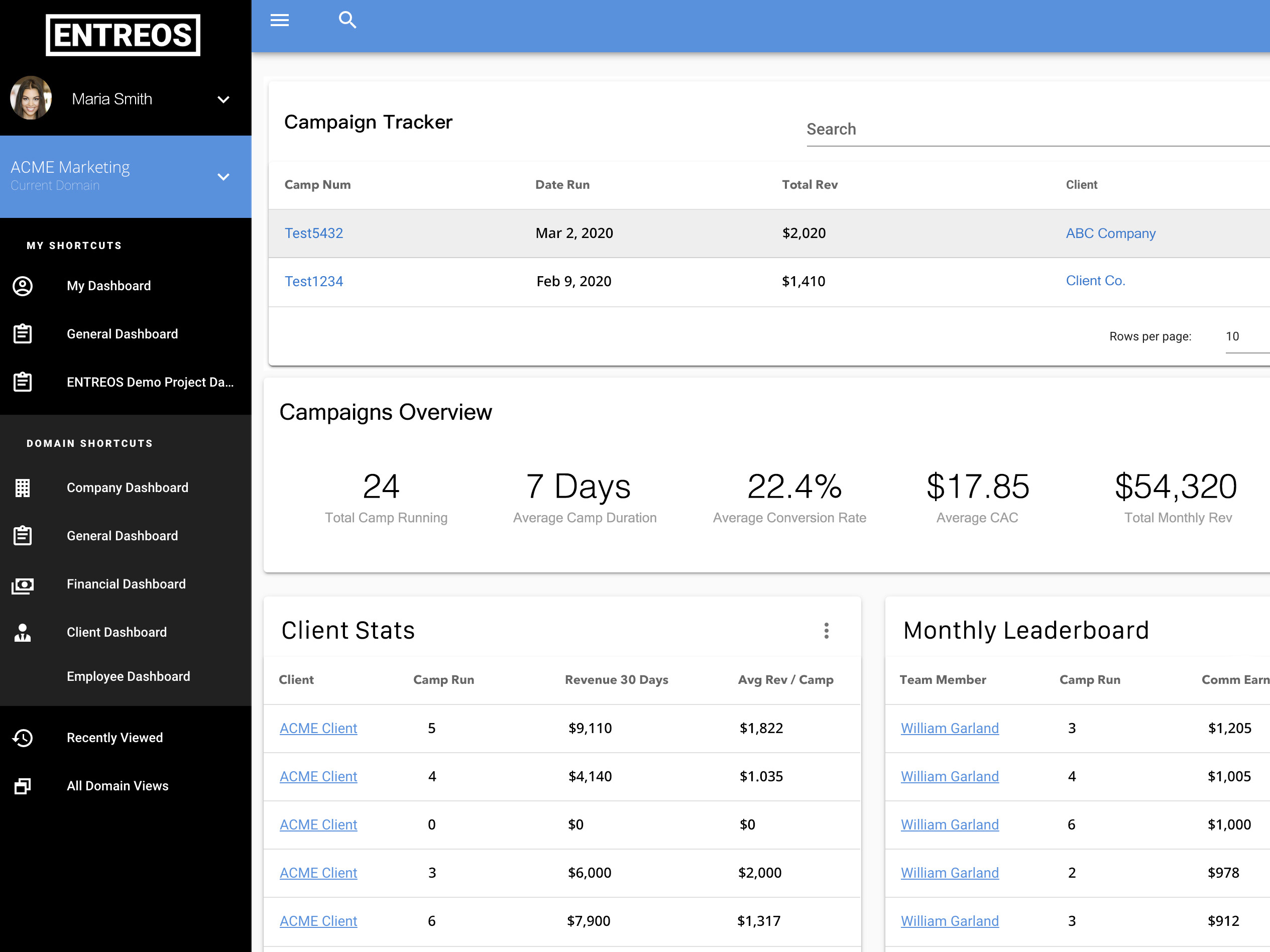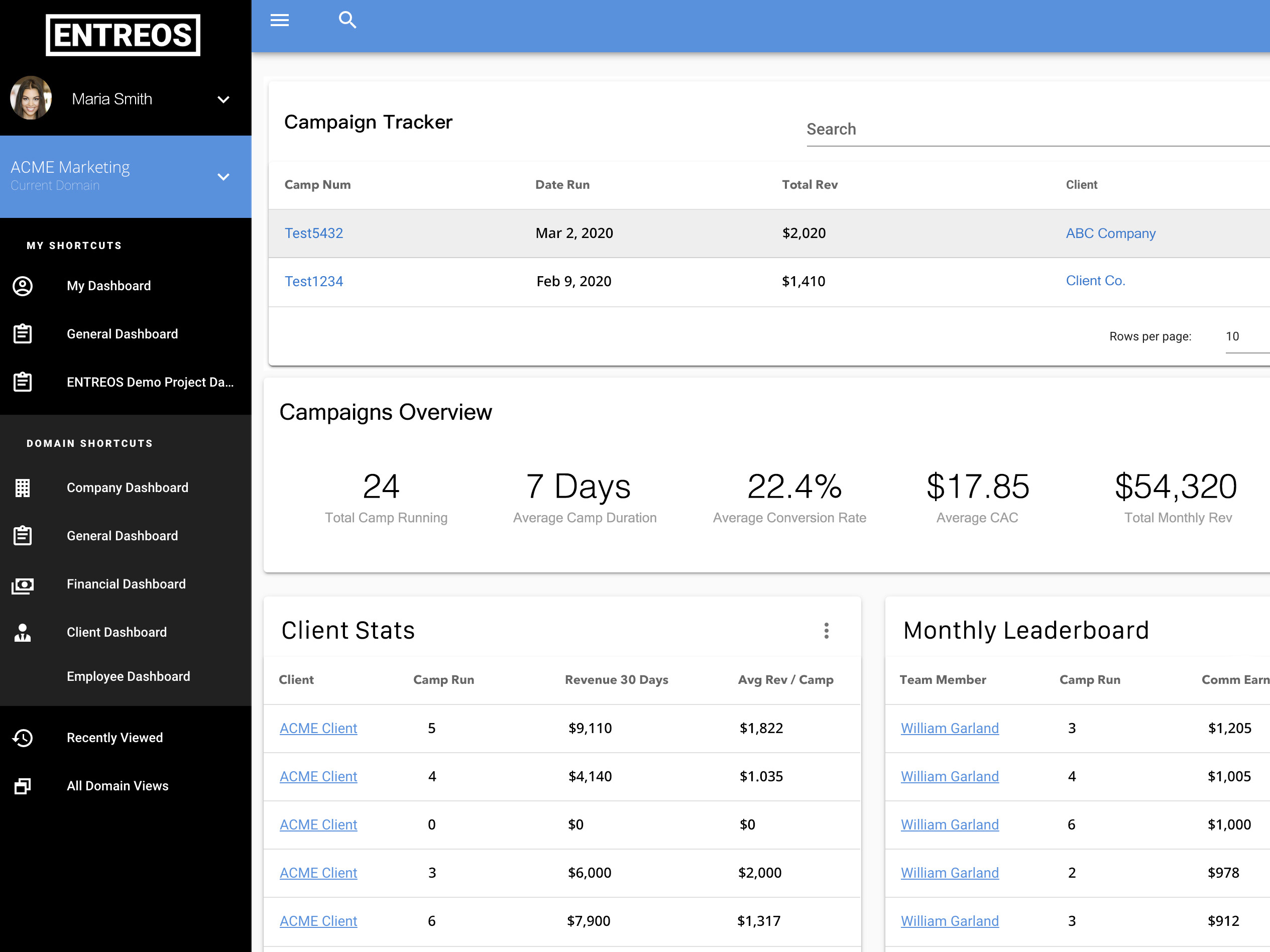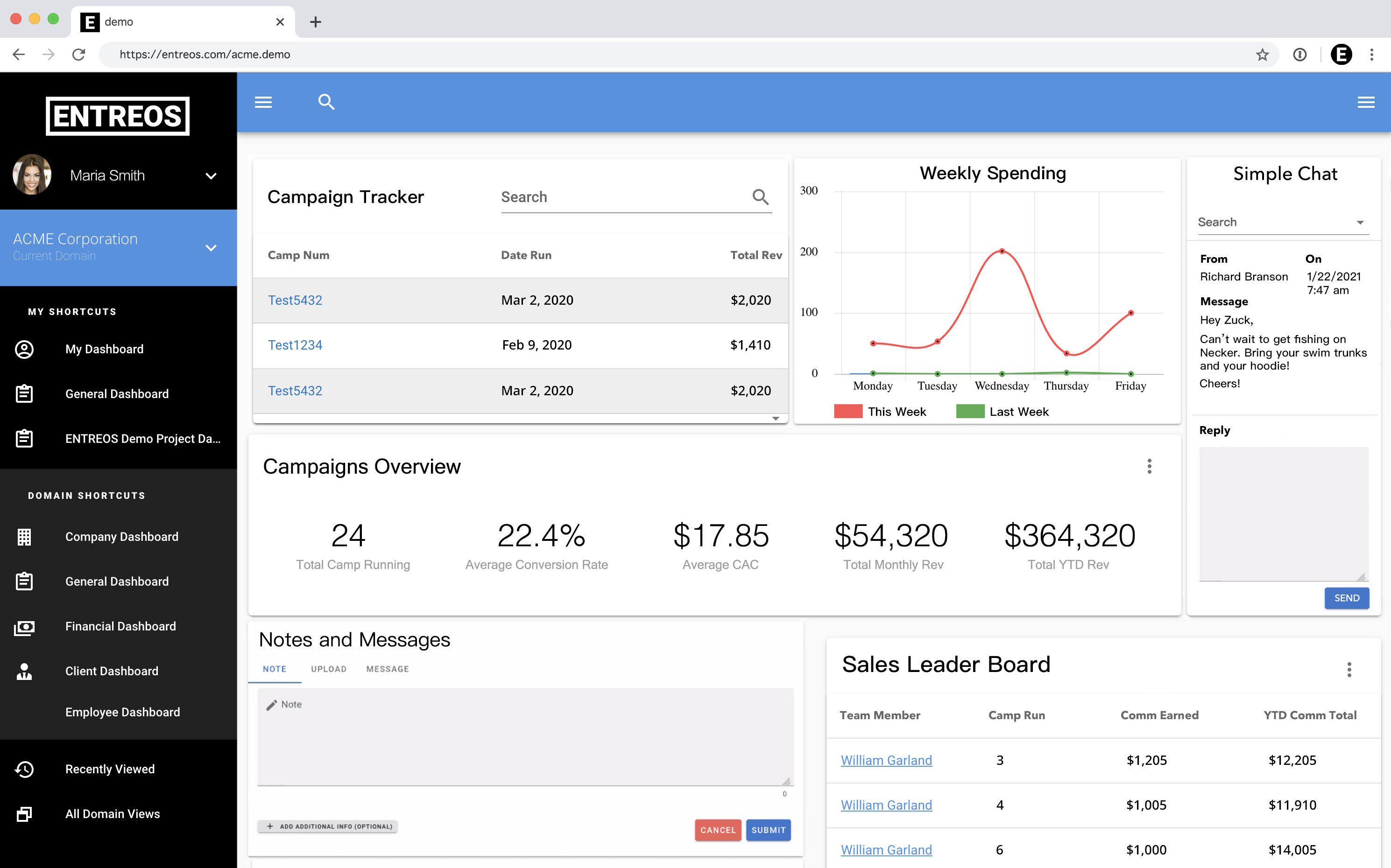 A Better Way To Build and Use Software
The MicroSaaS Platform
In a nutshell, here's what you need to know.
You Get A Secure Place
For All Your Data
Your own secure web environment where you can store and use any or all of your business and personal information.
Where You Install
A New Kind of App
A MicroSaaS app is like an individual feature of software that you install to your environment to work with your data.
Giving You One
Interface For Everything
Accessing just the information they need to get jobs done, your MicroSaaS apps
all work together in the same screen.
All of your MicroSaaS works with all of your data in a single interface.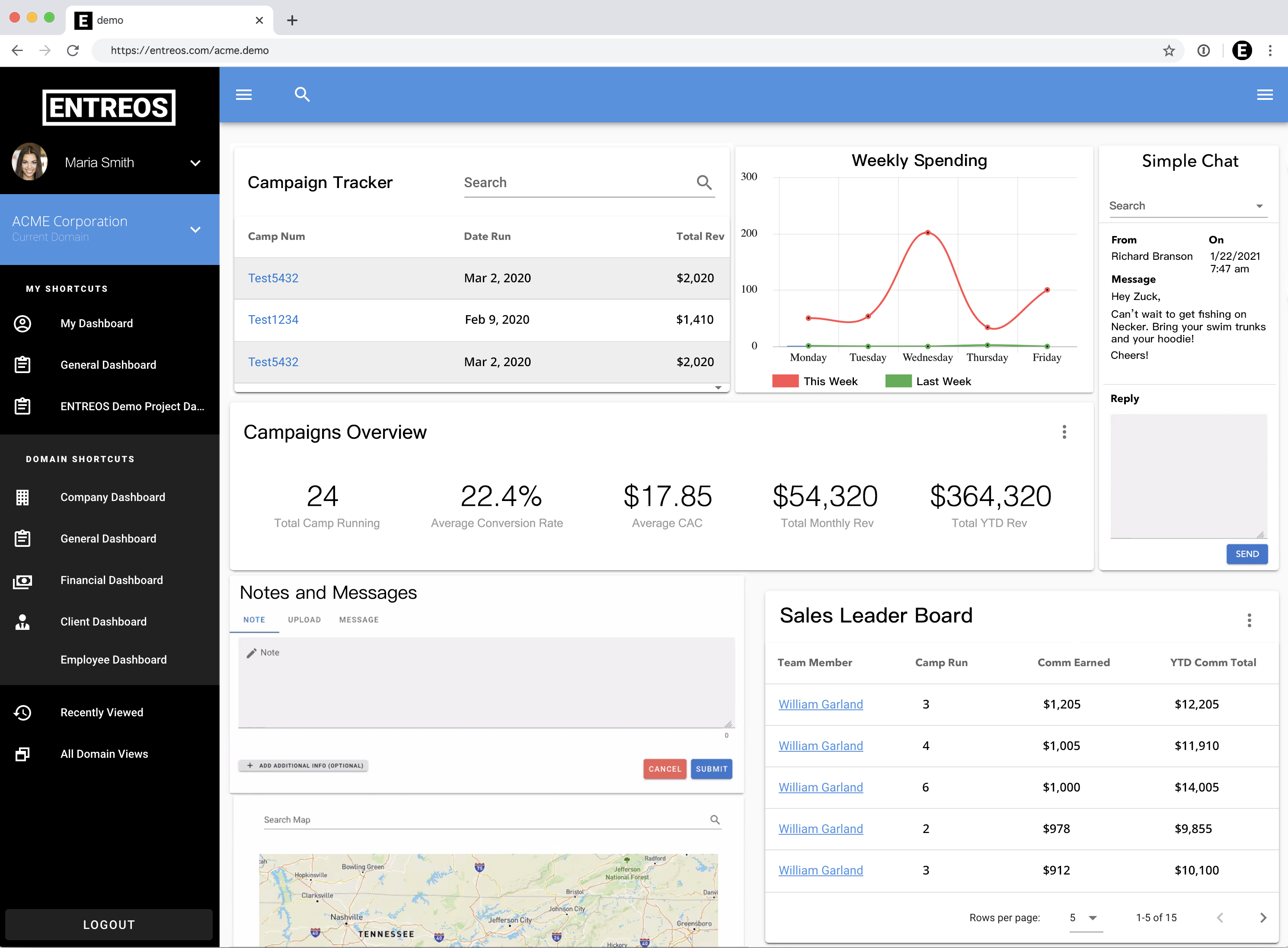 Each panel is a different MicroSaaS app.
This Is The Future of Software
Keep reading to see how MicroSaaS makes it possible to solve any software problem.
MicroSaaS Stories
Case Study 1: Going All In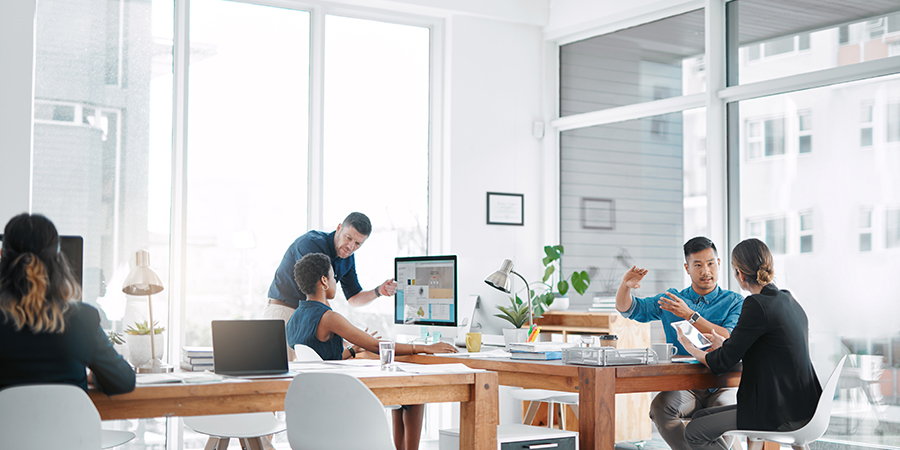 Going All In
What

Full Software Replacement
Who

Enterprises, Public Entities, or anyone sick of juggling multiple software systems!
Single System

Their entire business is managed from one interface.
Complete Control

Every employee has every job covered with MicroSaaS.
MicroSaaS Replaces Multiple Legacy Software Systems
A medium-sized enterprise had reached critical mass dealing with 35+ apps and tools.
Fed up, they turned to us for help, knowing their current path was unsustainable.
Before ENTREOS
Their World Sucked
—
Too Many Apps
Training, onboarding, and multiple bills meant time & money wasted.
—
Too Many Logins
Juggling screens & tabs meant work kept falling through the cracks.
—
Bad Integrations
Their data was stuck in each app with no good way to connect them.
We built 100 MicroSaaS apps that

replaced every other app and tool

.
Their World Now
MicroSaaS gives everyone super powers... seriously.
See Everything in One Screen
From the CEO to Sales, everyone has their own custom interface.
Everyone is more efficient, and nothing slips through the cracks.
Do Anything in One System
What took 35+ separate systems before is all done with MicroSaaS.
They even have functionality that traditional software can't offer.
Data Becomes A Super Power
All of their data is not only in one place, all of their data is usable.
The result? Business intelligence only achievable with MicroSaaS.
Any Features, No Limitations
Need a CRM feature? Project management? Chat? Invoicing?
With their data there, they all work together as MicroSaaS.
Easy To Add New Features
MicroSaaS is faster and easier to build and can be any feature.
Even better, MicroSaaS apps can easily be installed à la carte.
Just One Bill To Manage
A single monthly bill for all their MicroSaaS saves them time.
No unused SaaS subscriptions to pay for saves them money.
Ready for your software to work for you?
Click below to tell us a bit more about your needs.
Let's Talk!
MicroSaaS Stories
Case Study 2: A Simple Solution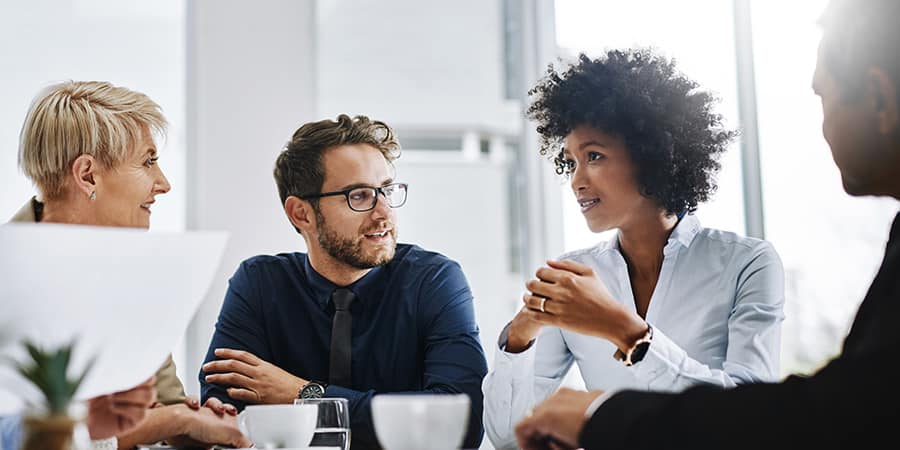 A Simple Solution
What

Any job or problem that's proving difficult to solve.
Who

Everyone tired of makeshift options or complex software for simple jobs to be done!
Easy To Implement

Just the MicroSaaS needed to do the job the way you want.
Easy To Scale

Add or change functionality easily to fit your business.
Solving a "Small" Problem Makes a Huge Difference
A seemingly simple problem proved complex for one company to solve. Sick of wrestling with Excel, email, and calendars to track paid time off, they came to us for a better way.
Before ENTREOS
Their Options Sucked
—
Makeshift Tools
Wasted time with Excel, calendars, and email drove them nuts.
—
Off-The-Shelf SaaS
Adopting a software suite for a simple job seemed totally nuts.
—
Custom Software
A long wait plus no guaranteed outcome was definitely nuts.
We built three MicroSaaS apps that

replaced their makeshift process

.
Their World Now
Everyone in their company saves time requesting, approving, and tracking PTO.
They Save Both Time & Money
Requesting and approving PTO now happens in just a few clicks.
Managers get a reporting tool for business insight and planning.
Everyone Has What They Need
Each employee sees the PTO tool they need in their dashboard.
Their MicroSaaS fits their workflow, increasing efficiency.
Everything Is Integrated
MicroSaaS automatically works with all their existing PTO data.
MicroSaaS can also integrate with their other software easily.
Easy To Add Functionality
Adding any feature is just another MicroSaaS app.
No integrations; their data is already there, so it just works.
Think MicroSaaS can help your company?
We want to learn about the problems you need solved!
Let's Talk!
It's time to demand more from our software.
Click below to reach out and discuss what MicroSaaS can do for you.
Let's Talk